This series of corset portraits represents nine women from the life of Aaron Burr, the Founding Father who haunts not only Harlem Heights' Morris-Jumel Mansion but also American history.
Born in a brothel in Providence, Rhode Island, her mother's Madame a free black woman, Eliza Bowen grows up in the life. As a girl she does the same time in the workhouse as her mother, sells herbs in the streets and, on coming of sufficient age to join the family business, gives birth to an illegitimate son, George Washington Bowen – who'll grow up to bear an uncanny resemblance to his namesake.
Silk boned bodice, cane boning, silk, paper, books, coffee and dried plant manner
Base realized by Lucia Del Sanchez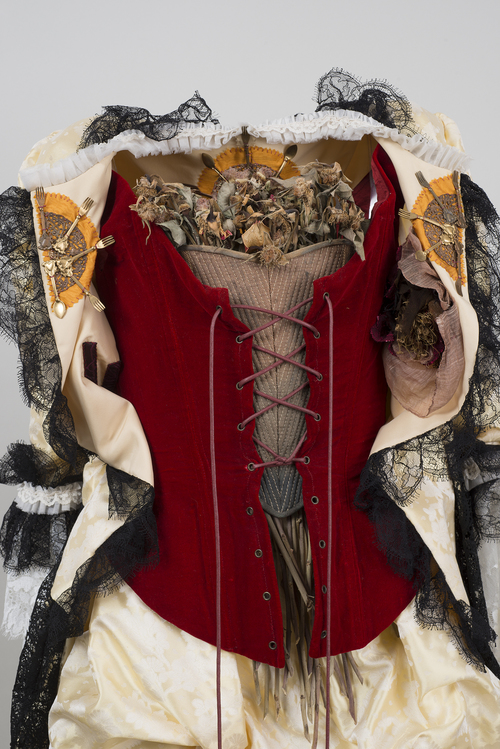 Mary Emmons is believed born in Calcutta and to have served in Saint Domingue/Hayti before to moving to Philadelphia, where she's known to have worked in Burr's household during the years he served in the U.S. Senate.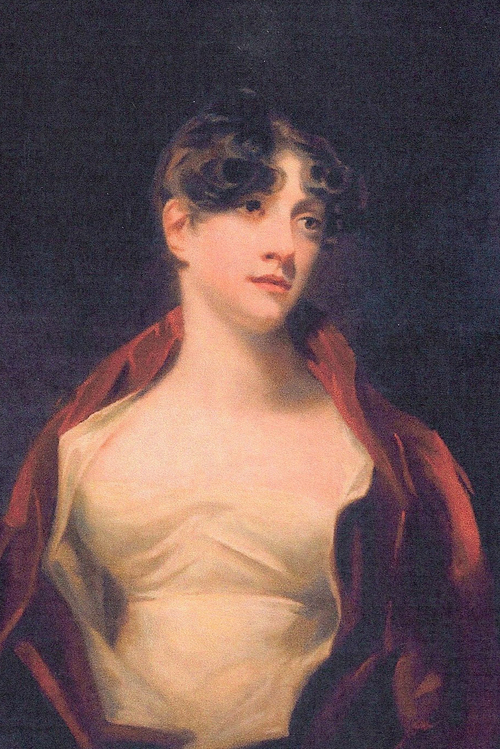 In her 1794 The Memoirs of Mrs. Coghlan, the beautiful girl Burr suspected of spying for the British through "the language of flowers" regards herself less a "victim of seduction" than a teenager with a crush. Ms. Moncrieffe is coy regards the dashing "American Colonel" who "plighted my virgin heart." Margaret was sent out of both strategic military position and Burr's embrace. Still, she credits him with her rebellion against "the barbarous customs of society" that kept them apart.
Boned corset with first edition of The Memoirs of Mrs. Coghlan,
Daughter of the Late Major Moncrieffe, J. Fellows, New York, 1795.
A year after the Battle of Harlem Heights, Burr meets Theodosia Prevost, bride of a British officer stationed in the West Indies, and mistress of "The Hermitage", named after Jean-Jacque Rousseau's cottage serving as Washington's headquarters in 1777 at Ho-ho-kus, New Jersey.
Politically at odds with her absentee husband, her home became something of a salon. Her French was excellent and as Burr's improved so began an intimacy. Ten years Burr's senior, she was sophisticated and literate, providing intellectual and artistic companionship, directing Burr's immersion in the more radical concepts of the Enlightenment as a mate. On the death of her first husband from yellow fever in 1782, they married.
Cane boned illusion brocade corset with letters between sheets of isinglass.
Armature by Lucia Del Sanchez